We were blessed by having two Official Photographer's at this years's Buddhafield Festival and I'd like to share the work of one of them, Mim Saxl. You can see a gallery of her 2012 Buddhafield Festival work on her mimsaxl.photography website.
Mim is an Oxford based photographer who specialises in natural light work — no light rigs, no studios. She has a great sense for capturing the personality of a subject and especially in drawing out connection and the magic of the moment.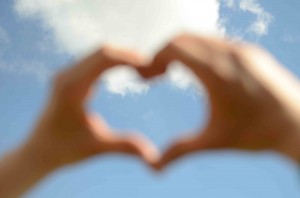 She's caught the evolving warmth between people: people lost in a hug, sometimes a bit shy or curious. I particularly like those people caught in a playful moment: I remember watching the naked dash across the Long Field when I was having tea in Pachamamas on Saturday afternoon! Mim has captured what I recall of the joyous absurdity of the moment.
There are many fleeting details in her work — raindrops from bunting, huge bubbles, children leaping the labyrinth path — and lush colour in others — a family in bright raincoats and a evening inside Small World.
Mim says she took the image in this page just as they were leaving site. She asked her partner to hold his hands up to the sky: "It was how we felt, leaving such a wonderful and fulfilling weekend."
Mim also has a blog and a Facebook page.