An update on the developing workshop programme for the Buddhafield Green Earth Awakening Camp 24—27 May 2013. Tickets still available on the event webpage.
Blacksmithing and Copper Bowl Making with the WindySmithy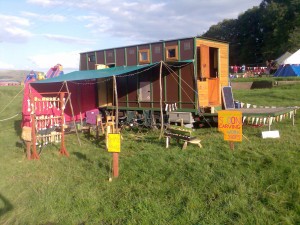 "At the Windy Smithy we create a selection of individually hand crafted products in Devon, ranging from our own woodburning stoves, some handmade edge tools and decorative Ironwork to our unique Towavardo Travellers' Wagons.
"I make log building tools, oak framing tools, bodgers tools, knives and bespoke tools including axes, drawknives, chisels, draw pins and a multitude of other tools and devices for the discerning house carpenter and logbuilder.
"I provide all that I can for a wide range of craftsmen, who have been having difficulty in finding the hand tool for the job, and I am happy to research a particular tool and to produce it, using either the traditional techniques, or modern methods, saving time and effort. I have travelled extensively in Scandinavia, learning relevant skills with a wide variety of toolsmiths, with many thanks to the Winston Churchill Memorial Trust for inspiration and support.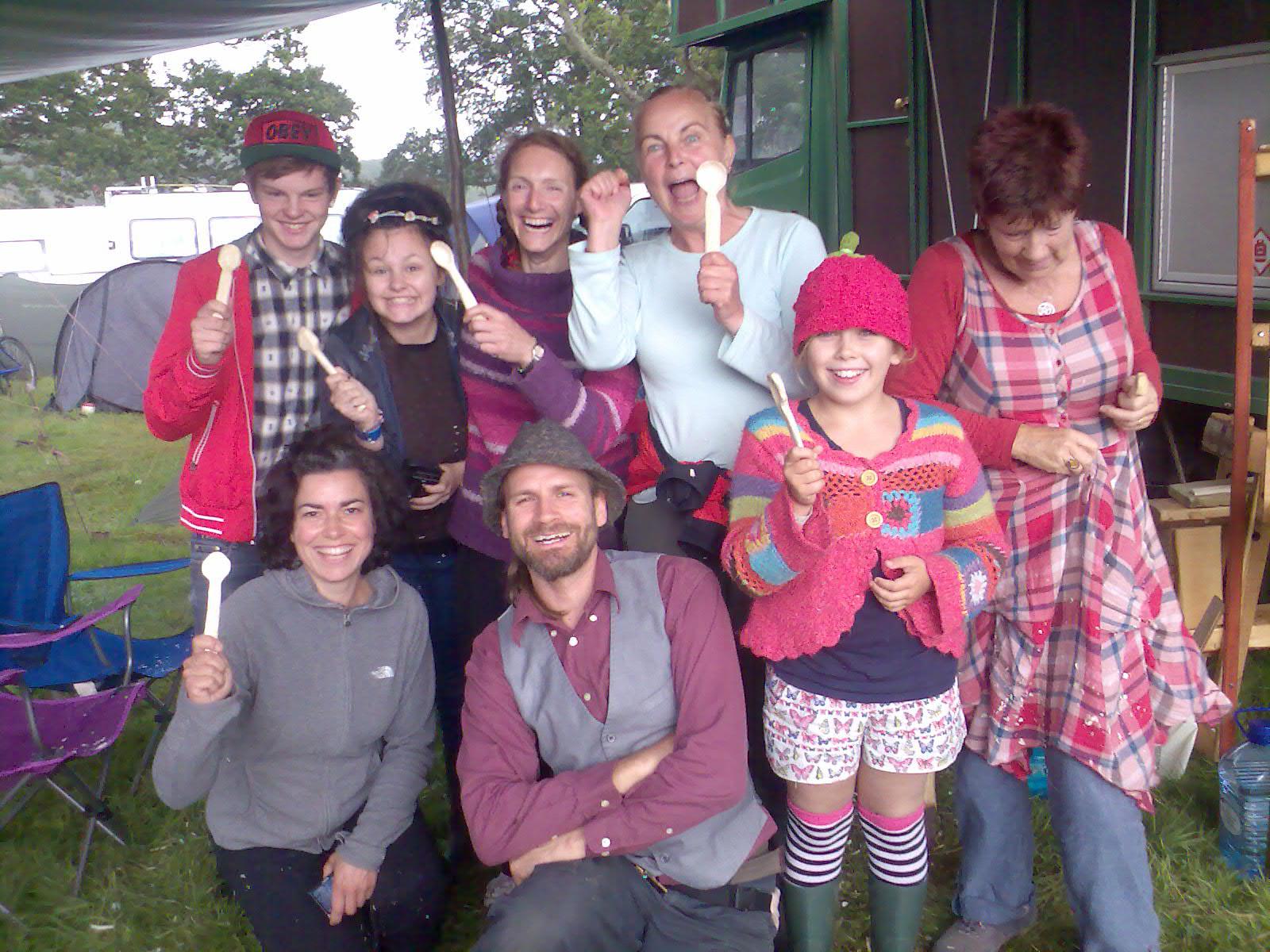 "Laminated blades, where the Tool Steel cutting edge is supported in a sandwich of softer mild steel, are often used in my tools, as the toughness of the surrounding material ideally complements the perfectly tempered edge steel. The layers are Forge Welded in the fire, creating a uniquely crafted tool."
More on the Windy Smithy website.
Spoon Carving with Wayne's Woods
Wayne's workshops are popular at festivals across the country and include shave-horsing and pole lathing.
"I love the way that giving someone the chance to experience something that is closer to where I believe we need to be can have a massive influence on a person and help them to see life in a more sympathetic, realistic way. Skills such as shave-horsing, pole-lathing, weaving and carving help a person connect to something more primeval within them and also allow time for reflection within oneself. Spoon carving is amongst these empowering activities and needs to be promoted in as many ways as possible…"
Tinker's Bubble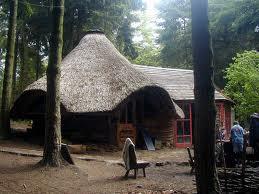 Talk on Living in Community and the History of Tinker's Bubble, a low-impact community in Somerset with a strict principal to not use fossil fuels.
"Tinkers Bubble is a small woodland community which uses environmentally sound methods of working the land without fossil fuels.
"We have planning permission for self-built houses on the condition that we make a living from the land. We make our monetary incomes mainly through forestry, apple work and gardening. As a result we're money poor but otherwise rich!
"We manage about 28 acres of douglas fir, larch, and mixed broadleaf woodland using horses, two person saws, and a wood-fired steam-powered sawmill.
"Our pastures, orchards, and gardens are organically certified, and no-dig methods are commonly used. We press apple juice for sale, grow most of our own vegetables, keep chickens and bees, and sell our produce at farmers markets. We make loads of jam, chutney, pickles, cider, and wine.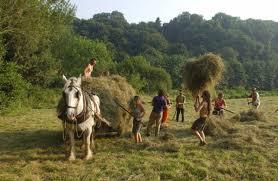 "We have solar powered 12v electricity, spring water on tap, and use compost toilets. We burn wood for cooking, heating, and for hot water in the bathhouse. We eat little meat (mostly game), and try to cater for all diets. Though some of us would consider ourselves to be spiritual, we have no shared spirituality. Most people wash their clothes by hand. Life is lived mostly outdoors, so it's cold in the winter, but we live on the top of a steep hill, so there are plenty of chances to get warm! There's loads of wildlife on site, particularly badgers, deer and ticks!"
More on www.diggersanddreamers.org.uk.
What is Ecodharma? An introduction to the Ecodharma centre by Alex Swain
The Eco-Dharma Centre is situated in a beautiful and wild part of the Catalan Pyrenees. Offering courses, events and retreats which support the realisation of our human potential and the development of an ecological consciousness honouring our mutual belonging within the web of life – drawing on the Buddhist Dharma and the emerging ecological paradigms of our time.
We offer courses and retreats that take place in a context of sustainable low-impact living, closely woven within the web of elemental nature. These meditation retreats, study seminars and training camps are intended to help people to empower themselves to make changes in themselves and the world consistent with a life-affirming vision.
We seek to develop practices which honour the inseparability of the transformation of the self and the world; to support the shift from a destructive industrial growth society to a life-affirming future; to contribute to the creation of a movement of renewal and resistance; to evolve spiritual practice where courageous compassion and a deepening realisation of our radical interconnectedness helps us to live in solidarity with life.
Introduction to Permaculture Design with Tim Potter
Tim has worked at the Earth Centre teaching Permaculture and sustainability and has a BSc in Countryside Management and Interpretive Design with an Emphasis on Sustainability.
Permaculture is a branch of ecological design, ecological engineering, and environmental design which develops sustainable architecture and self-maintained horticultural systems modelled from natural ecosystems.

The design principles which are the conceptual foundation of permaculture were derived from the science of systems ecology and study of pre-industrial examples of sustainable land use. Permaculture draws from several disciplines including organic farming, agroforestry, integrated farming, sustainable development, and applied ecology. Permaculture has been applied most commonly to the design of housing and landscaping, integrating techniques such as agroforestry, natural building, and rainwater harvesting within the context of permaculture design principles and theory.
Taken from the Wikipedia article.